How to choose healthy and tasty treats for dog?
09.02.2023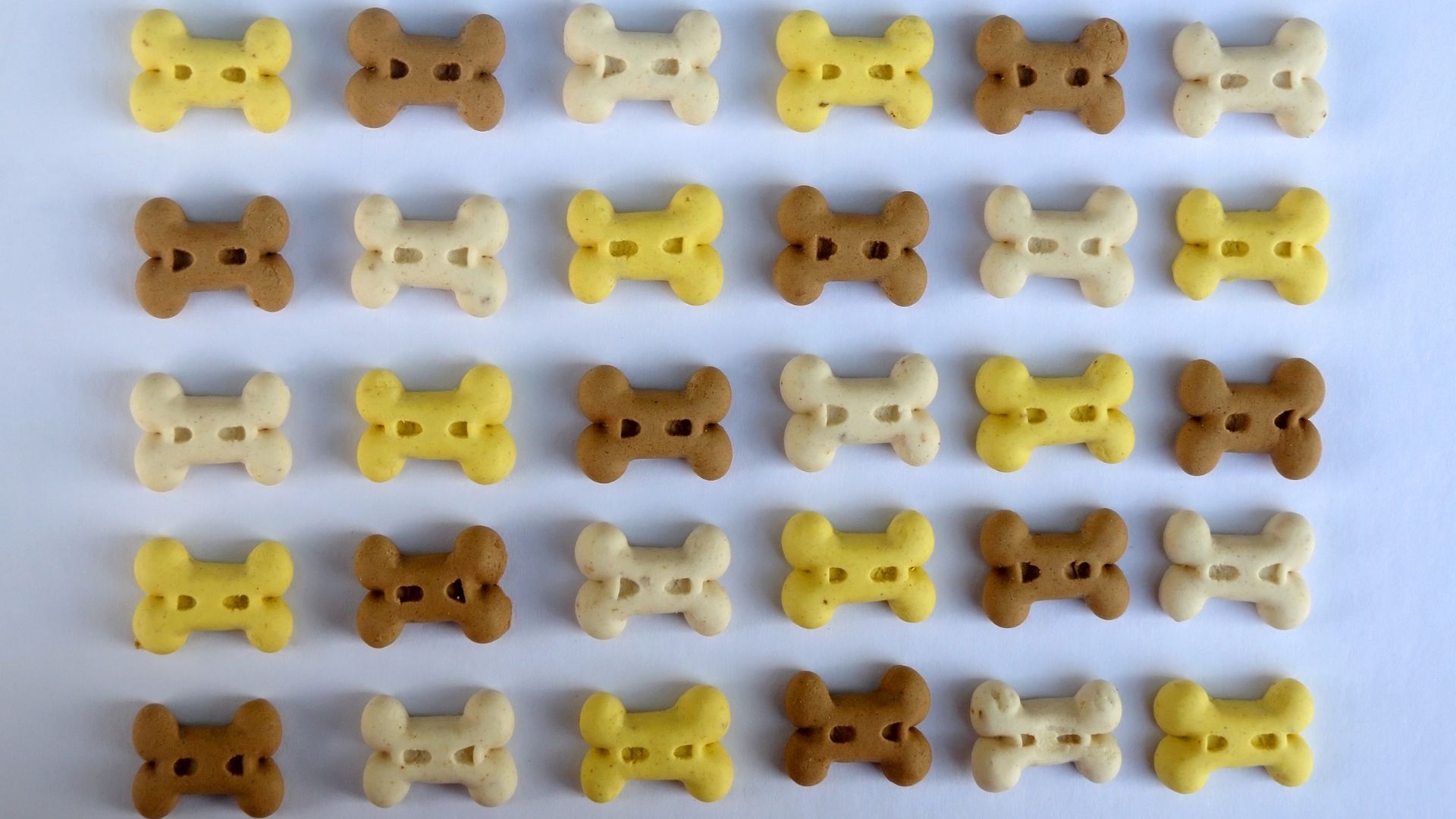 Treats for dog shouldn't be a basis of a pet's diet. However, they can be a great variety to his menu. We can use it also as a reward and the way to break the ice at the beginning of our familiarity with dog, especially when he is distrustful. What is a important, that such additives couldn't disturb  the nutrition, that's why they should be carefully selected.
Dog treats – why is it worth add them to your dog's diet?
Treats – as the name suggests – at the beginning should be tasty that is why dog after ate them should be happier. And that is the main function of it.
They are giving our pets a lot of energy, what is useful when we train our dog or even have fun with him. After long walk our dog for sure will be satisfied if wh gave him a treats.
Dog treats with a carefully formulated composition and based on natural ingredients contain a number of vitamins and minerals, and nutrients are always very important.
When we feed our dog we strengthen the bond with him and he is more trusting to us. It's the most important and the beggining of relationship but not only. Especially when the pooch is distrustful by nature or has become so because of unpleasant experiences.
This is important! Remamber that the total energy value of the treats should not exceed 10% of your dog's daily caloric requirement.
Which treats for dog we should choose?
Unfortunately, a lot of dog treats which we meet in animal shops have a lot of saturated fat. But our dog shouldn't eat so much fat, especially, saturated. We should check if there is also harmful fillers which are unhealthy for our pets. We can compare it to fast food for human. Don't choose it. What dog treats should have?
In your dog diet you can add vegetable delicacies. They contain essential nutrients and minerals, and are free from empty, caloric fillers and "bad" fat that disappears into unsaturated fat. Their high quality results from the use of natural, valuable ingredients carefully selected. Just like we do at Teddy's Treats. Vegetarian delicacies for dogs, thanks to the higher fiber content, support digestion, and numerous vitamins have a positive effect on the bones and teeth of your pet. They also beautify the coat, keep the skin healthy and promote growth, which is important especially for puppies.
You are not sure if vegetarian treats are healthy for dog? We wrote about this in our earlier article. Here we will only mention that vegetable flavors are a great way to gently and risk-free introduce a bit of novelty to your pet's diet. This will surely arouse his curiosity and give him energy and facilitate the creation of a varied, balanced menu.