Get to know Teddy's Treats – our vegetarian dog treats
09.02.2023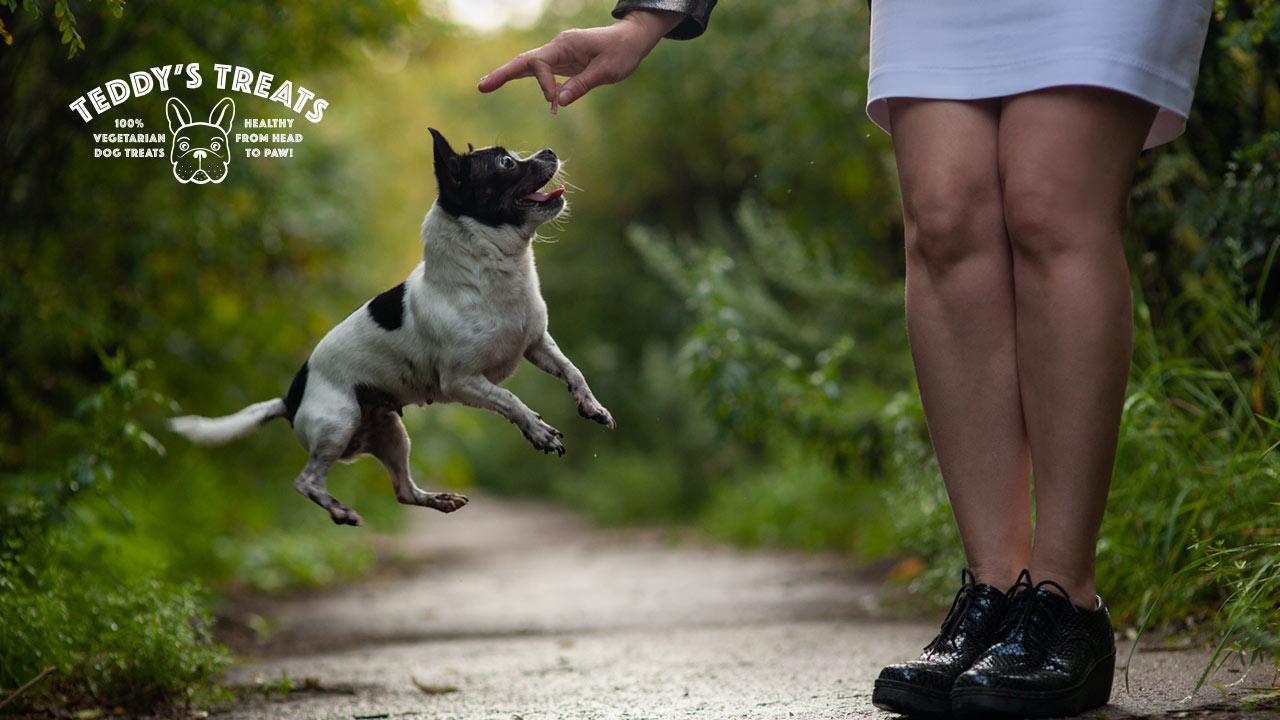 Vegetarian dog treats make it easy, convenient and healthy to introduce a plant-based diet into your pet's life. Whether your dog suffers from a food allergy or you simply want it to eat predominantly plant-based products, they are worth your attention. At Teddy's Treats, we've put together a variety of vegan snacks for your pet, and we'd love to tell you more about them.
Vegetarian dog snacks – made with love
All of the plant-based dog treats you'll find in our store were created out of a real need and love for our pet, Teddy. At some point, this sweet French bulldog's mom – dissatisfied with the quality of commonly available dog foods – decided to introduce balanced treats based on vegetables and the vitamins they contain into his diet. Unfortunately, she couldn't find any in the store. So she decided to create them herself, believing that in this way she would give her pet whatever is the best for him and whatever it needs most. Thus was born the Teddy's Treats brand and the snacks you'll find here!
What are the characteristics of our vegan dog treats?
The base of any snack is vegetables. They are a source of energy, nutritional value, as well as vitamins and minerals. From the beginning, our goal has been to keep dogs healthy, but in the most palatable and affordable way possible. For this reason, we include vegetable oil, vegetable starch and nuts with our vegetables – they give our treats a deep and distinct flavor. To ensure that the treats maintain their shape and are comfortable to eat, we add corn flour and rice, as well as glycerin – responsible for keeping the product moist and potassium sorbate, which allows the snacks to be safely stored for days.
Beneficial sweet potatoes – you'll find them in most of our treats
One of our (and Teddy's!) favorite vegetables is the sweet potato. Why? Because it is a great source of vitamin A – very important for every dog, as it improves its skin, coat condition, eyes, nerves and muscles. It is also a rich source of vitamins A, C, B6, potassium, calcium and iron. And interestingly enough, it contains 150% more antioxidants than blueberries! These protect against cancer.
Examples of vegetarian Teddy's Treats with sweet potato:
Peanut butter – loved by almost every pooch
A large portion of Teddy's Treats vegetarian dog treats are also based on peanut butter. For both humans and pets it is a great source of protein, "good" fats – beneficial for the heart, vitamin B, E and niacin – important for the entire nervous system. Plus, it's just plain delicious!
Examples of vegan Teddy's Treats with peanut butter:
Cranberries – unusual, but delicious and healthy
You'll also find cranberries among our veggie dog treats. We love this one for its support of the urinary system, intestines and heart, as well as prevention of joint, cavity diseases and allergies. Cranberries have a distinctive sweet taste, much loved by our dogs.
Examples of vegetarian Teddy's Treats with cranberries:
And if you don't want to decide on a particular main ingredient, choose our versatile but unique vegetable strips – full of the best plant fibres and providing the variety of nutrients you want.