Educational toys for dogs – are they worth using?
18.01.2022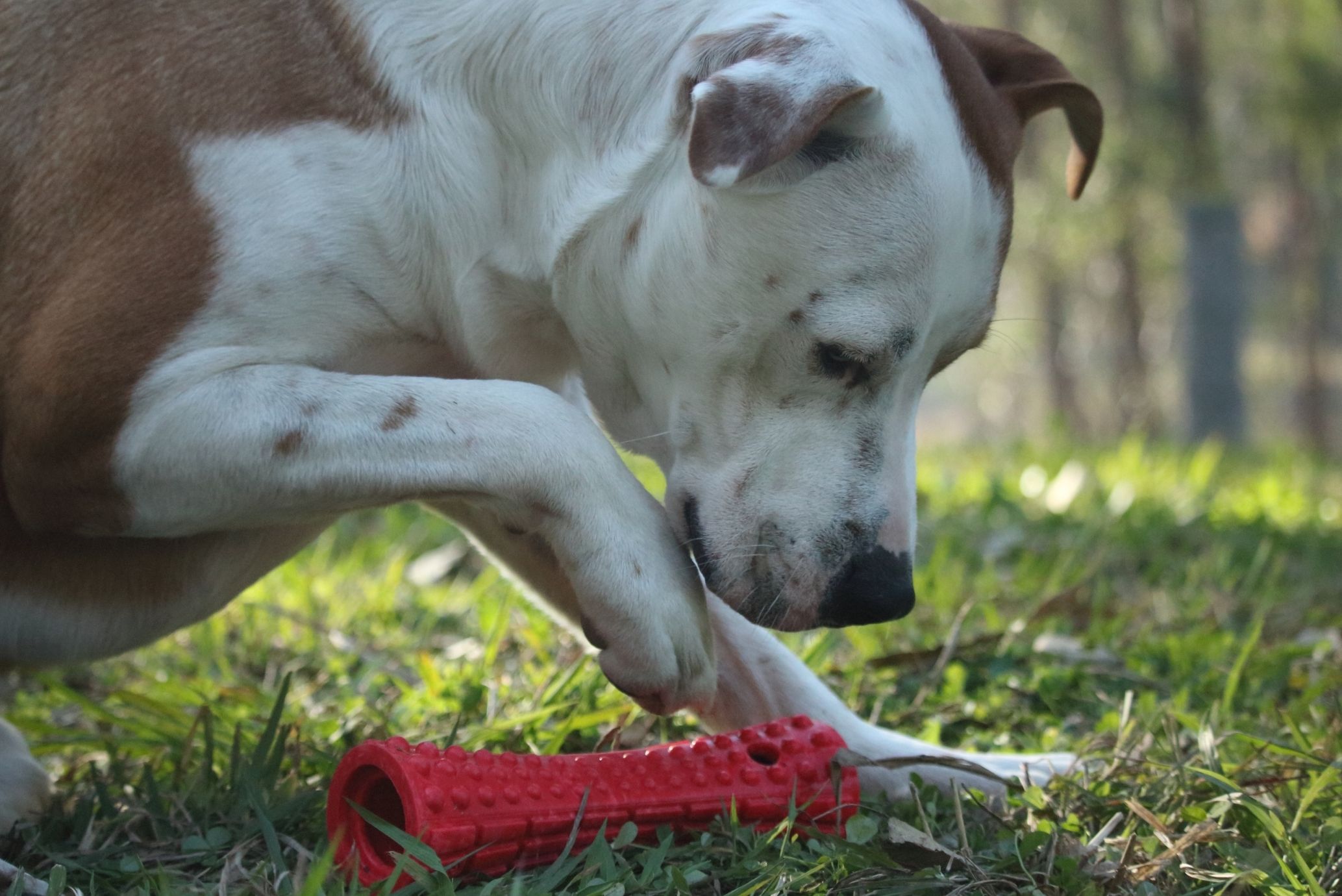 The scientists discovered that the mind of a full-grown dog is similar to that of a two-year-old baby. This means that the animal needs a proper stimulation not only to feel good, but also to be in good shape. For that reason, it is crucial to provide your four-legged friend with educational toys.
Treat ball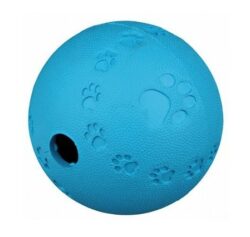 Such ball is the simplest example of an educational dog toy. It is worth choosing at the beginning of your dog's adventure with such toys. At a glance, the ball looks pretty ordinary but at a closer look, it has a small hole that distributes treats during the play time. The rules of the game are very simple – the dog just rolls the ball. It's so simple, that every dog will discover their treats after just a few minutes of playing. The perfect treats for top-ups are Teddy's Treats Sweet Potato Cubes. They have the ideal shape and size to fit in the ball and to fall out of it during the play time. In addition, they have an appetizing smell that spur your pet into action.
Treat gambling tower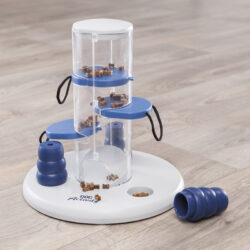 The treat gambling towers are great toys for dogs. They have a large treat dispenser divided into several levels. Every one of them is separated by a partition with a string. The task is to pull the string in such way, that the partition slides aside and the treats fall all the way down to the bottom compartment of the tower. Admittedly, it is a very demanding play, so it can occupy your doggie for quite a while. To complicate the task even more, you can choose to top your tower up with Teddy's Treats Cranberry Sticks or Vegetable Sticks instead of little treats. These delicious, vegan snacks will be irresistible.
Educational toys have a lot of advantages such as:
providing the entertainment
promising thrilling experiences
being challenging, so the dog can feel satisfaction after winning the game
slowing down the eating pace
heightening the senses
developing intelligence
helping in spending a better quality time alone
Plenty of responsible pet owners claim that it is enough to take care of their pets' balanced diet and a physical condition. In reality, providing the entertainment is equally important and can improve our pet's quality of life. It is worth to remember, that also the owner has satisfaction in observing the dog's progress. For that reason, the educational toys for dogs turn out to be great fun also for people. After all, everyone likes recording videos of their pets and show off their clever skills.
Activity Flip Board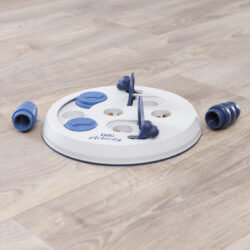 Another interesting type of an educational toy for dogs is a board with special elements that the pet needs to flip in order to find a delicious treat. The toy has a form of a tray with several holes filled with treats. To make things more difficult (of course!), they are covered by chewing elements that need to be knocked over from the tray. Sometimes, there is also another difficulty level involved, which an unexperienced dog might find hard to beat. That additional difficulty is in a form of pulling a bone-shaped lever. This move opens a special box with treats. You can help your dog with this difficult task by showing them how to open the box and get their snacks. The treats are crucial here. Your four-legged friend needs to be motivated to learn. The pet also needs to know that getting through to the hidden delicacies is worth all the effort.